Sex Toy Zodiac: Leo
By: Lisa Finn
The heart of the summer holds the heart of the lion – the ever-vibrant Leo. This sign is luminous, like a burning flame drawing their crushes and lovers in, whether it's through some summer-centric thirst traps (who doesn't love a good bathing suit selfie?) or with that magnetic pull of a very well-practiced wink and smirk. Leos want to be irresistible, and while that confident demeanor certainly toes – and sometimes crosses – the line to cocky, it's also a Leo strong suit to take action, in and out of the bedroom.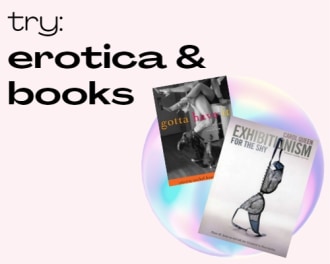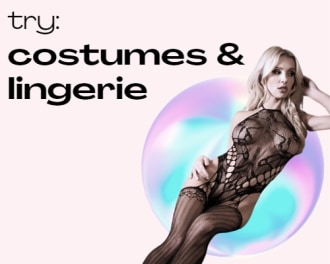 Leos are known as bold and assertive – which means that they're likely to make the first move, and in doing so make sure that their needs and wants are not only noticed but honored. Communication for Leos is a powerful tool – and for a sign that believes that it's not just what you say but how you say it, some scene negotiation by way of dirty talk or sexting can be a great way to make sure everyone whets their appetite, and that Leo fire is stoked before the clothes even come off.
We know that Leo loves a spotlight, and the fiery energy of this zodiac sign can translate into an applause-worthy sex life with a performance that's sure to put pleasure at center stage. (Standing O, anyone?) Try a little role-play with the lion sign or get showy with a striptease in some lingerie and costumes to bring the sexiest fantasies you share to life.
Need some ideas for your starring role? Reading some erotica can help spur some inspiration and offer some dialogue suggestions to help you get into character. Or check out the work of our Leo-rising sexologist Dr. Carol Queen, who channeled that attention-getting chart aspect into the book Exhibitionism for the Shy.
This regal sign loves attention, but deeper than that – wants to truly feel desired. The art of seduction is something that needs to be a two-way street with Leo, and it doesn't have to be all burning passion and wild rides. Tender affection and gentle touch can be just as sexy as a ferocious fling – so a toy that offers a little bit of both can be a great addition to Leo's collection. A double-sided paddle like the Sex and Mischief Enchanted Heart Paddle with a faux-fur side soft as a lion's mane for stroking and caressing the skin, and a velvety vegan leather on the other to serve up a spanking firm enough to make you growl with pleasure.
Finally, if you want to give it all to your Leo lover – get versatile with a toy designed to hit multiple O-worthy areas at once. The Le Wand XO is a dual-stim vibe designed with a curve and pronounced head to target internal hot-spots like the G spot or prostate, and a textured external arm to add pressure against the vulva and clitoris or the rim of the anus and perineum. Great for partnered or solo play, this Leo-worthy toy will bathe them in sensation.