Foria CBD Intimacy Set
8 Powerful Functions
Soft and Flexible
Discreet Quiet Motor
CBD arousal oil
Convenient spray application
Please select a product option first
We're sorry. This product is not available at this time.
Description
Foria's Intimacy Set brings together a full-size bottle of silky-smooth Foria Awaken arousal oil with a super-soft and flexible vibrator. Just apply Foria's 100% plant-based, CBD-infused intimacy oil--the spray-on format makes it easy. Developed in conjunction with an herbalist who works with plant medicine, Foria's effects may be especially noticeable for folks who are menopausal or pre-orgasmic. Acclaimed for helping to enhance tactile sensation and pleasure while supporting heightened relaxation and helping to banish discomfort and dryness, CBD oil is the perfect co-pilot for the pleasures of vibration. Stylish, sleek, and designed to fit in the palm, the Intimacy Set's silicone micro-vibrator comes with eight powerful pleasure settings and runs as smooth as it looks. Complete with a whisper quiet motor, the contoured, water-resistant design is excellent for clitoral stimulation or resting underneath the testicles. Its micro size means it'll fit anywhere your hand does! With pleasure beads dotting the underside that add a bit of additional texture during stimulation. Hypoallergenic, nonporous and odorless, and USB-rechargeable; 1.5 hours of charge time yields one hour of use.

About Awaken:
Spray and rub onto the vulva and/or clitoris and allow it to absorb for 15 minutes before direct erotic contact. Response to Awaken will vary from person to person, and its effect can increase over time and with multiple uses. It can be added to lubricant and used internally with non-latex products (do not use with latex, because it's an oil-based formula). Try it for massage, as a general body spray or a facial spray; please note that Awaken contains coconut oil, which is considered a tree nut and to which some people may be sensitive. Users with sensitivities should test on their hand or inner lip before applying to the vulva.

Awaken is edible, vegan, gluten-free, and made in the USA. Formulated with Kava Kava (which stimulates the same receptors in the body as THC) plus broad-spectrum hemp oil (aka CBD), it also includes essential oils and botanical extracts selected not only for their aroma but also their synergy with cannabinoids. Notably, all eight ingredients have a history as traditional aphrodisiacs. The hemp used to formulate Awaken is sun-grown without pesticides on an award-winning Colorado farm that has developed sustainable practices for enhancement of soil and protection of the local watersheds.

The 30ml spray bottle contains 20-30 applications with a two-year shelf life; it is not flavored, but has a very pleasant chocolate-mint scent, a natural effect of the botanicals it includes.

Ingredients: Organic MCT Coconut Oil, Whole-Plant Extracts (Broad-Spectrum Hemp, Organic Cinnamon, Organic Ginger, Organic Vanilla); Organic Essential Oils (Cardamom, Peppermint), Cacao Absolute.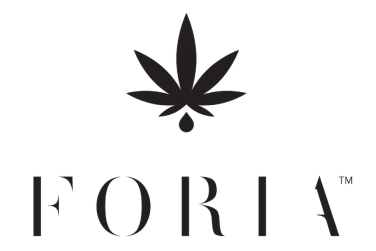 Brand: Foria
Product Details
Warranty: 1 Year

Features
Flexible
Rechargeable
Splashproof
Vegan