Her Ultimate Pleasure
Web Exclusive
Simultaneous licking, sucking, and vibrating action
4 Powerful motors!
Handle doubles as a G-spot vibrator
Rechargeable
Auto suction
Please select a product option first
Goes Great With This
Her Ultimate Pleasure
Description
Her Ultimate Pleasure has a lot going on, all in the service of your orgasm! Combining suction, a tongue-like flicker, and a vibrator all in one easy-to-use design. It's a major step forward in simulated oral sex toys, with a tongue that'll never get tired! Almost every feature of the Her Ultimate Pleasure can be used simultaneously or independently, which lets you completely customize your experience. With an overall length of 10", Her Ultimate Pleasure features a smooth, ergonomically curved, silicone handle that houses its own powerful motor--and that doubles as a vibrator! Use it for pinpoint external pleasure or for internal G-spot stimulation.

Press the wave button on the bottom to initiate the flicking tongue feature and cycle through seven titillating motion patterns. The tongue feature has its own motor and a smooth, soft surface. It comes with an additional TPE textured sleeve that allows for even more sensation. Try it on nipples, clitoris or frenulum--let the flicking tongue glide over your body as you move on to more sensitive regions.

Once you find your spot, activate the suction button and let Her Ultimate Pleasure work its magic. We recommend experimenting on your arm or thigh first so you can familiarize yourself with the sensation. Press and hold the suction power button to initiate suction. Press and hold to turn off.

Her Ultimate Pleasure comes with two tube attachments that allow you to customize your suction experience. Mix and match the round and oval covers to find which works best for you. Her Ultimate Pleasure has so many yummy options to choose from: explore its four powerful motors, three suction patterns, seven tongue motion patterns, and ten vibration patterns. Use the tongue tickler, handle vibration, or suction features separately or all at once! Magnetic USB charger. Waterproof and easy to clean.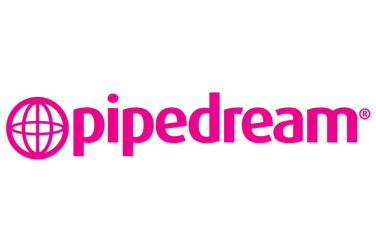 Brand: Pipedream
Product Details
Material: Silicone / ABS Plastic / TPE
Power Source: USB Rechargeable
Length: 10 inches
Insertable Length: 5.5 inches
Diameter: 2.5 inches
Intensity: 4/5
Volume: 3/5
Charge Time: 120 Minutes
Use Time: 60 Minutes
Warranty: 1 Year