The Naughty Gift Set
Limited-edition gift set
Includes limited-edition rose gold and black Mimi vibrator
Ylang-ylang and mandarin massage candle
Satin blindfold & restraint
Truth or Dare card game
Please select a product option first
Goes Great With This
The Naughty Gift Set
Description
Beautifully packaged in a rose gold feather design box, this is the perfect gift set for that special someone in your life. Everything you need for an unforgettable and intimate night, including:

Mimi Vibrator
Mimi is designed with a motor set to a low frequency and provides deep, rumbly vibrations. Its 5 speeds and 7 patterns range from subtle to intense—a great choice for beginners, and its small size fits nicely between bodies for partner play.

Massage Candle
Light the candle and let it burn for 15 minutes until a pool of wax has formed. You can then choose to let the wax cool for a few minutes after blowing out the flame or pour directly onto the skin for a more intense sensation. The wax will be warm but not hot enough to burn the skin. Work the melted wax into the skin until it forms a beautifully scented oil.
Massage candle ingredients: natural soybean wax & natural essential oils (benzyl salicylate, linalool, dipentene)

Satin Blindfold & Restraint
Heighten all your lover's senses by covering their eyes with this black satin blindfold. The soft satin will feel luxurious and sensual next to the skin, and by taking away their sense of sight you can leave them in suspense of your next move.

Truth or Dare Card Game
The Dare cards will have you exploring each other's bodies in new ways, discovering new sensations, and deepening your understanding of each other's pleasure points. The Truth cards will have you sharing memories, dreams, ideas, and opinions. We guarantee you'll learn something new about your lover that will enhance the bond between you and leave you both feeling closer than ever.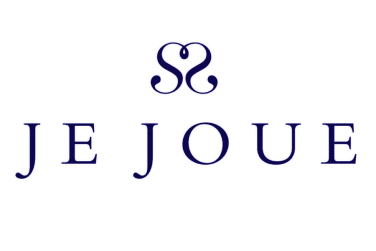 Brand: Je Joue
Product Details
Material: Silicone / ABS Plastic
Color: Black
Power Source: USB Rechargeable
Length: 3.5 inches
Diameter: 2 inches
Intensity: 3/5
Volume: 2/5
Charge Time: 120 Minutes
Use Time: 120 Minutes
Warranty: 1 Year

Features
Vegan
Waterproof
Rechargeable