Oh Yeah Right There Paired For Pleasure Set
Two Fun Factory bestsellers at a great price!
Includes Manta and Volta
Perfect for gift-giving!
Includes a fun game!
Please select a product option first
Goes Great With This
Oh Yeah Right There Paired For Pleasure Set
Description
Paired for Pleasure Sets by Fun Factory include two bestselling toys that complement each other. Not only do they offer new play ideas, but they also come at a special price that makes experimentation more accessible than ever. They make the perfect holiday gift for anyone who likes feeling amazing!
The Oh Yeah Right There set includes Manta and Volta. Manta's velvety, vibrating silicone wings encircle the penis, adding targeted stimulation and intense pleasure to solo play, oral sex, or even during penetration. Contoured to hold the penis, it's designed with ridges along the inside of the wings that hold lubricant in place for added sensation, plus it features a center channel where the deep rumbling vibration is amplified--focus here to explore pinpoint intensity. An ergonomic loop plus easy-to-use buttons at the base makes Manta easier to hold during play, even when hands are lubed up (this feature is also great for folks with mobility issues). With six intensity levels and six patterns, it features an LED charging level display. USB rechargeable; give it a 6-8 hour initial charge, which yields 40-120 minutes of play. Handy travel lock feature. Designed and handcrafted in Germany.

Volta's split-tipped design creates unique sensations that range from fluttery tapping to a percussive thump. VOLTA's compact style is both powerful and versatile – use it to stimulate the nipples, or as a handy BJ helper by positioning the shaft between VOLTA's tips and using VOLTA as a stroker. Try positioning the tips in different places—on either side of the clit, against the hood, with one tip against the vaginal opening, around the labia—and find your favorite way to vibe with the VOLTA. Fully submersible waterproof, with six levels of vibration as well as six vibration patterns, all with Fun Factory's trademark deep rumbly vibration. The VOLTA's loop handle makes it easy to hold your toy even when your hands are covered in lube, and the positioning of the raised buttons makes it easy to try a new speed or vibration pattern without interrupting the action. VOLTA charges via a magnetic USB charging cable – a full charge offers 45 minutes of amplified sensations on the highest setting. With endless possibilities for creative stimulation, you're certain to get a big charge out of VOLTA!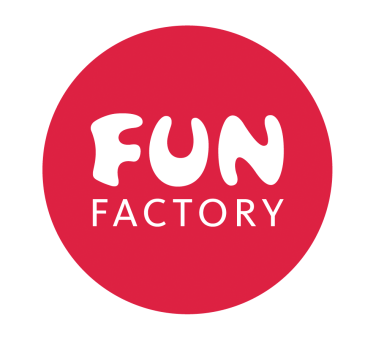 Brand: Fun Factory
Product Details
Material: Silicone
Color: Black
Power Source: USB Rechargeable
Warranty: 2 Years