Next Level Sex Paired For Pleasure Set
Two Fun Factory bestsellers at a great price!
Includes NOS Vibrating Penis Ring and Bootie Silicone Anal Plug
Perfect for gift-giving!
Includes a fun game!
Please select a product option first
Goes Great With This
Next Level Sex Paired For Pleasure Set
Description
Paired for Pleasure Sets by Fun Factory include two bestselling toys that complement each other. Not only do they offer new play ideas, but they also come at a special price that makes experimentation more accessible than ever. They make the perfect holiday gift for anyone who likes feeling amazing!
The Next Level Sex set includes the NOS Vibrating Penis Ring and the Bootie Silicone Anal Plug. The NOS was engineered with actual human penises in mind, not perfectly smooth displays. That's why the design isn't circular—because your penis isn't—and why it includes targeted pressure points for the sensitive spots located along the shaft. Plus, the rumbly extensions are sized and shaped to hit the clit just right, so this toy has something for everyone!

What makes the design of the rechargeable NOS ring so unique? On most vibrating cock rings, the vibrator sits right on top of the penis—fun for the wearer, but not really useful if you're trying to hit the clit. Fun Factory designed NOS with everyone in mind, so the two vibrating extensions are long enough to reach the clit and flexible enough to move with you while you play. That means hands-free orgasms during intercourse! Position the NOS on the shaft of the penis, where it's easy to take on and off for more spontaneous play. The comfy c-ring has two unique, elevated pressure points that can make your erection—and your orgasm—that much harder. Keep the curvy extensions facing outward, where they are more likely to hit your partner's external sweet spots! You can also wear the NOS on your hand for more direct stimulation and it fits around most standard-sized dildos! We recommend a water-based lubricant with this silicone ring.
The Bootie Silicone Anal Plug (Size Small: 3" x 1.1") is great for wearing during partner sex, as a warm-up for anal sex, or just for some playtime on your own. We loved the fabulous combination of the design and non-intimidating shape which makes it a fantastic choice for beginner play. The base is also designed to fit comfortably between the butt cheeks and can be worn under a harness (especially great with a G-String style harness).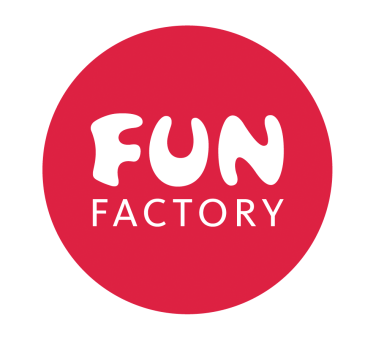 Brand: Fun Factory
Product Details
Material: Silicone
Color: Black
Power Source: USB Rechargeable
Length: 3 inches
Insertable Length: 2.5 inches
Diameter: 1.1 inches
Warranty: 2 Years