Colossus Silicone PPA Extender
Web Exclusive
PPA / Extenders offer assistance with erectile dysfunction OR an experience of greater girth and length.
Please select a product option first
Goes Great With This
Colossus Silicone PPA Extender
Description
PPA / Extenders offer assistance with Erectile dysfunction OR an experience of greater girth and length. The Colossus is intended for the erect penis to fit inside and add length and girth. It is soft and pliable with plenty of room for you to be fully erect inside. It can also assist if you have a partial erection. Please refer to both the internal and external measurements to determine if Colossus' size is right for you. We recommend measuring your penis at various states of arousal to get the most accurate average of length and girth. You want the toy to fit snugly around your penis so you experience friction and sensation, but not too tight to be painful.

Note: We are proud to proclaim that each one of these is individually hand-crafted right here in the United States. Because it is hand mixed & handmade, there could be slight color variations from the images pictured.

Quick Guide for putting these on:

Roll the sleeve 1/3 of the way down.
Apply lubricant to the inside of toy & penis.
Squeeze out the air.
Place penis into the opening & gradually release the pressure.
Unroll Colossus to the base.
Pull scrotum through the hole.
Pull to one side & push through one testicle.
Repeat with the other.

Clean with mild soap and water, or boil.

6 3/4" x 2 1/4" exterior measurements
5 1/2" x 1 3/8" interior measurements.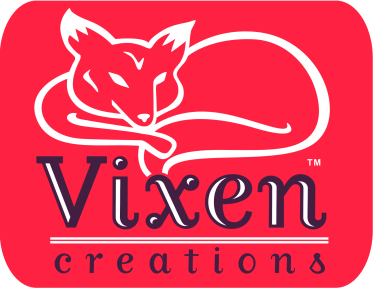 Brand: Vixen Creations
Product Details
Material: Silicone
Texture: Texture
Color: Skin Tones
Length: 10 inches
Insertable Length: 6.75 inches
Diameter: 2.25 inches