Sutil Rich
Looking for a water-based lube that is long lasting and cushiony enough for rigorous sex and anal play? Sutil Rich has you covered. Based on the same eco-certified botanical formula as our well reviewed Sutil Lubricant, this formula brings you even...
Please select a product option first
We're sorry. This product is not available at this time.
Description
Looking for a water-based lube that is long lasting and cushiony enough for rigorous sex and anal play? Sutil Rich has you covered. Based on the same eco-certified botanical formula as our well reviewed Sutil Lubricant, this formula brings you even more of that slippery silicone feel along with easy cleanup. Plus, it's completely compatible with all condoms and silicone toys. Made without parabens or glycerin, Sutil is fragrance, odor and taste free.

Ingredients: Aqua, Propanediol*(Zamea, botanical source), Hyaluronic Acid (Botanical source), Nelumbo Nucifera Root Extract* (Lotus Root), Epimedium Sagittatum (Horny Goat Weed) Extract, Panax Ginseng Root Extract, Zizyphus Jujuba Fruit Extract, Gluconolactone*, Sodium Benzoate* *Eco-Certified Ingredients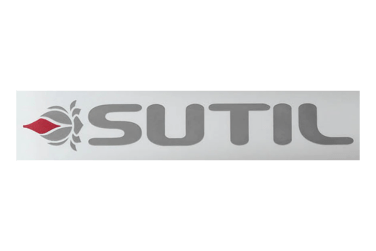 Brand: Sutil