Squeeze Ball Stretcher
Web Exclusive
Looking to add some swing to your low hangers?
Please select a product option first
Goes Great With This
Squeeze Ball Stretcher
Description
Looking to add some swing to your low hangers? Wrap SQUEEZE around your sack for some serious stretchin'. SQUEEZE is a thick, blubbery ball stretcher designed to meld to your junk like a second skin. Each end of SQUEEZE is topped with squishy padding to push your cum-heavy nuts down and away from your body for a sweet stretch that's sure to make you shoot. The curved design of the inner chamber grips your meat tight without strangling the life outta your boys... think of it like a hand gently tugging on your ballbag.

SQUEEZE is made from the signature FLEX-TPR so it's lightweight and compact but still packs a punch. Unlike silicone, FLEX-TPR has a completely different feel for an entirely new stretching sensation but is still 100% body-safe.

SQUEEZE's ergo-curved design and lightweight material make it a must-have for your ballstretching routine. Wear it for fuckin' and experience some serious sweaty ball slapping or keep it on during your daily routine... nothing like the feeling of your sack dangling down and swinging between your thighs while you run errands or kickback on the couch.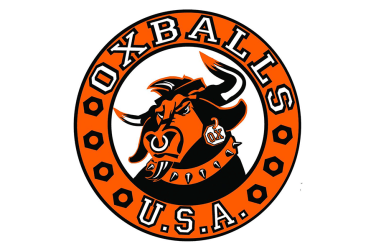 Brand: Oxballs